It's your home.
Tap into it.
Home is where your life happens. But it can also help you make things happen.
Hometap can help you tap into your home's equity without taking out a loan — or taking on debt. A Hometap home equity investment gives you access to your hard-earned equity to get closer to your financial goals.
---
What they are saying about us
4.9
/ 5
Rating on Trustpilot
7,000
+
Happily Funded Homeowners
Excellence in Customer Service
How does a
Home Equity Investment
work, anyway?
You receive cash in exchange for a share of your home's future value
There's no interest and no monthly payments for the life of the Investment
There's no restrictions on how you use the funds
You can use
our solutions
to:
You can use
our solutions
to:
Pay off debt
Eliminate loans, bills, or other debts so you can get closer to financial freedom.
Fund an education
Invest in higher education and access money for tuition or student loan payments.
Fund a life event
Pay for an unexpected life event, cover the transition to a new home, or plan for your growing family.
Fund home improvements
Get funding for home repairs or renovations.
Fund your small business
Get the cash you need to start or grow your business.
Fund your retirement
Make your current or future retirement more financially comfortable.
Diversify your portfolio
Put a down payment on an investment property, rental or second home — or invest in other assets like stocks, bonds, or crypto.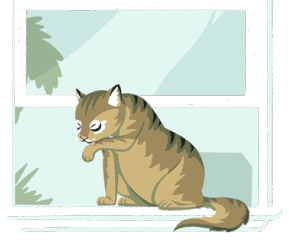 Ready to get started?
See if you pre-qualify for a Hometap Investment in less than 2 min.
Hear from
our homeowners
Explore testimonials and reviews to find out why homeowners love working with us
I think Hometap is a great resource for homeowners that are looking to pay off some debt, build their credit up, build their business, or build a real estate portfolio like myself.

Nana A.

Worcester, MA

My credit went from 640 to 779. I'm completely out of debt, it's an amazing feeling.

Brenda K.


Jacksonville, FL

It's nice to have options. Hometap doesn't lock you in; you can settle anytime, which I like.

Sacco N.

CA