Market Insights
Home Maintenance Costs Top Cause of Stress Among Charlotte Homeowners
5 min read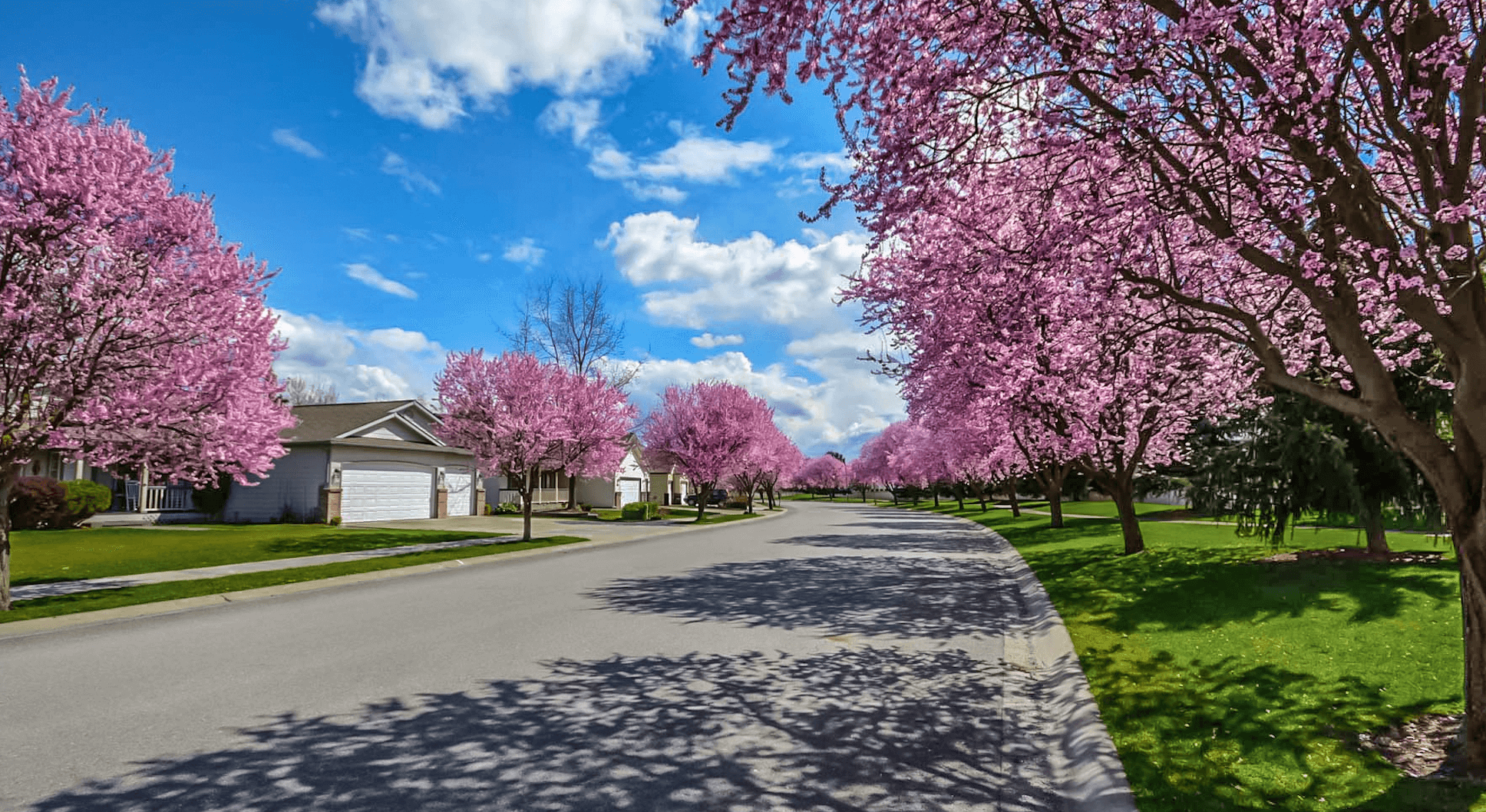 In a recent study of Charlotte-area homeowners, a staggering 91 percent responded that they think they're building equity in their homes. And yet, the same study revealed that 81 percent of Charlotte-area homeowners feel house rich and cash poor, and 22 percent of those feel this way most or all of the time.
When we looked into what might cause this discrepancy, a few things stuck out. For one, Charlotte's rapid population growth is outpacing supply, driving median home sale prices up 5.2 percent in the last year.
Why Is This Happening?
Since its infancy, Hometap has been studying the house-rich, cash-poor phenomenon that has been building since the Great Recession. The widening gap between wages and housing costs as well as the lack of attractive options to access home equity is largely to blame for this crisis. In fact, according to the Hometap study, 66 percent of Charlotte-area homeowners report their housing costs are rising faster than their income while 51 percent say they're spending a higher percentage of their income on housing than ever before.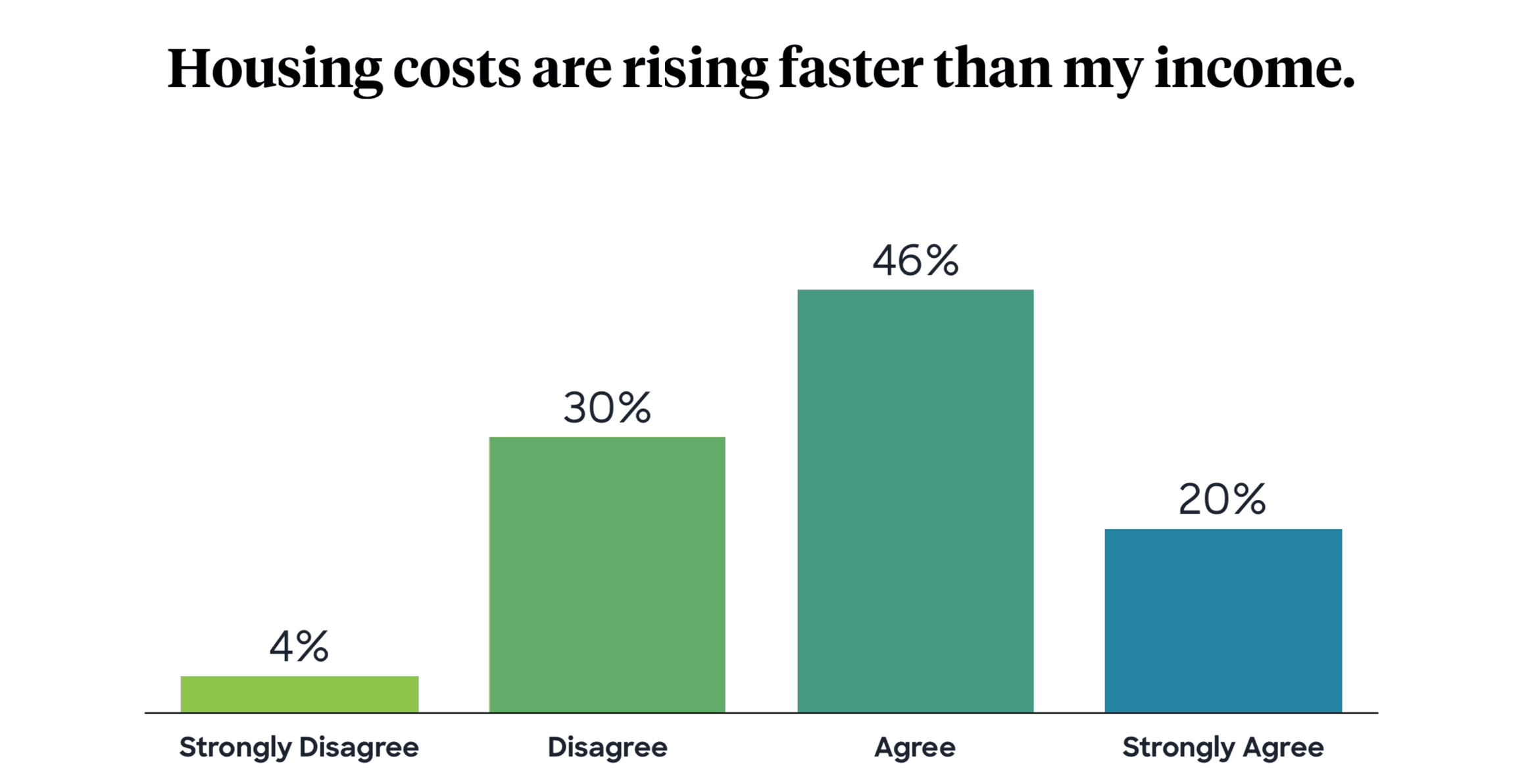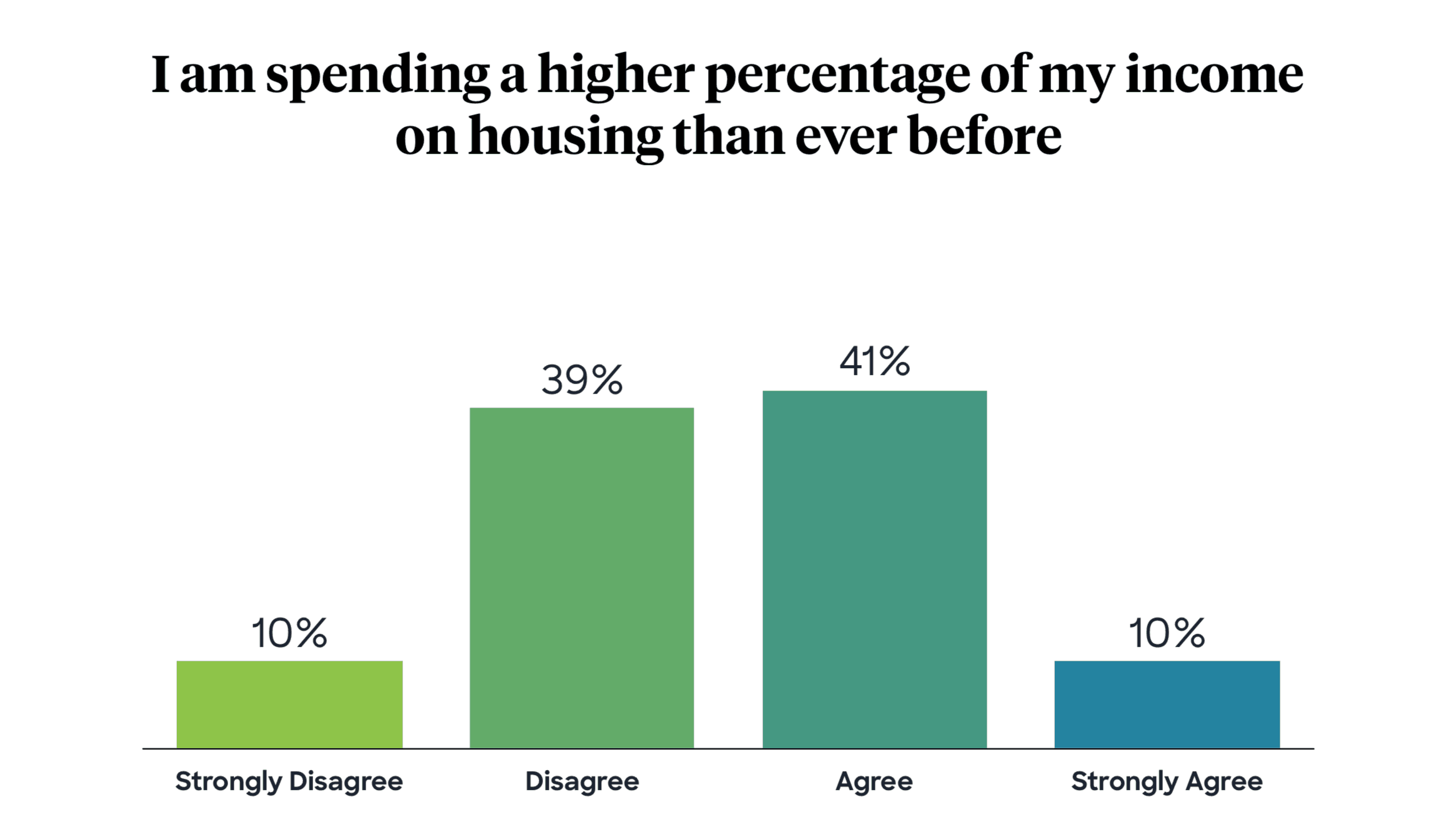 Why Does It Matter?
Our study of nearly 700 homeowners aimed to track the impact the house-rich, cash-poor crisis is having on homeowners across the country. What we found when we took a closer look at Charlotte was that some of the biggest stressors around housing costs is due to the uncertainty around future income and anticipated costs of home maintenance.
Eighty-five percent said home maintenance costs are moderately to extremely stressful, and more than half of those surveyed (55 percent) aired on the side of very to extremely stressed about these anticipated costs.
The best way to prepare for costly emergency repairs is to set aside money each year—and keep it there even if you don't end up using it. HGTV recommends saving 1–3 percent of your home's value every year for home maintenance. Saving now can save you stress later.
See the national results of Hometap's Homeowner Study
Property taxes are a moderate contributor of stress in the Charlotte area, as well. About one in five Charlotte-area homeowners is very or extremely stressed about the amount owed in property taxes.
If you haven't purchased a home yet or are looking to invest in a second property, there are several hot spots where it pays to be a homeowner. In North Carolina, that hot spot is Raleigh, which is projected to be the fastest-growing metropolitan area over the next five years. But hurry if you want in: Home prices are projected to continue rising.
Another major stressor for Charlotte homeowners is security of future income. Despite the city's population growth, Charlotte lacks a strong job market. The city placed No. 102 out of 182 in a recent ranking of best cities to find jobs, which may influence homeowners' confidence in their incomes as it relates to housing costs. Eighty percent of those surveyed said they were moderately to extremely stressed about the security of future income.
Around the country, millennials feel the most pressure: 63 percent are extremely or very stressed about future income. Younger homeowners, 78 percent, also expect the gap between their wages and housing costs to get worse. Charlotte-area homeowners also feel that pressure: 74 percent expect the wage-housing gap to increase.
Access Your Equity, Eliminate Homeowner Stress
If you're like most homeowners, you have other financial goals you want to meet besides homeownership. But 54 percent of Charlotte-area homeowners say high housing costs make it difficult to achieve other financial goals, whether that's paying off debt, starting a business, or any number of goals.
Homeowners may have difficulty achieving financial goals because they can't access their home equity. In fact, 66 percent of Charlotte homeowners in our study don't feel like they have good options for turning the equity in their home into cash. Thirty-five percent responded that they don't want to take on a loan and the debt, interest, and monthly payments that come with it. Another 19 percent say they could sell their home to access equity but would prefer not to.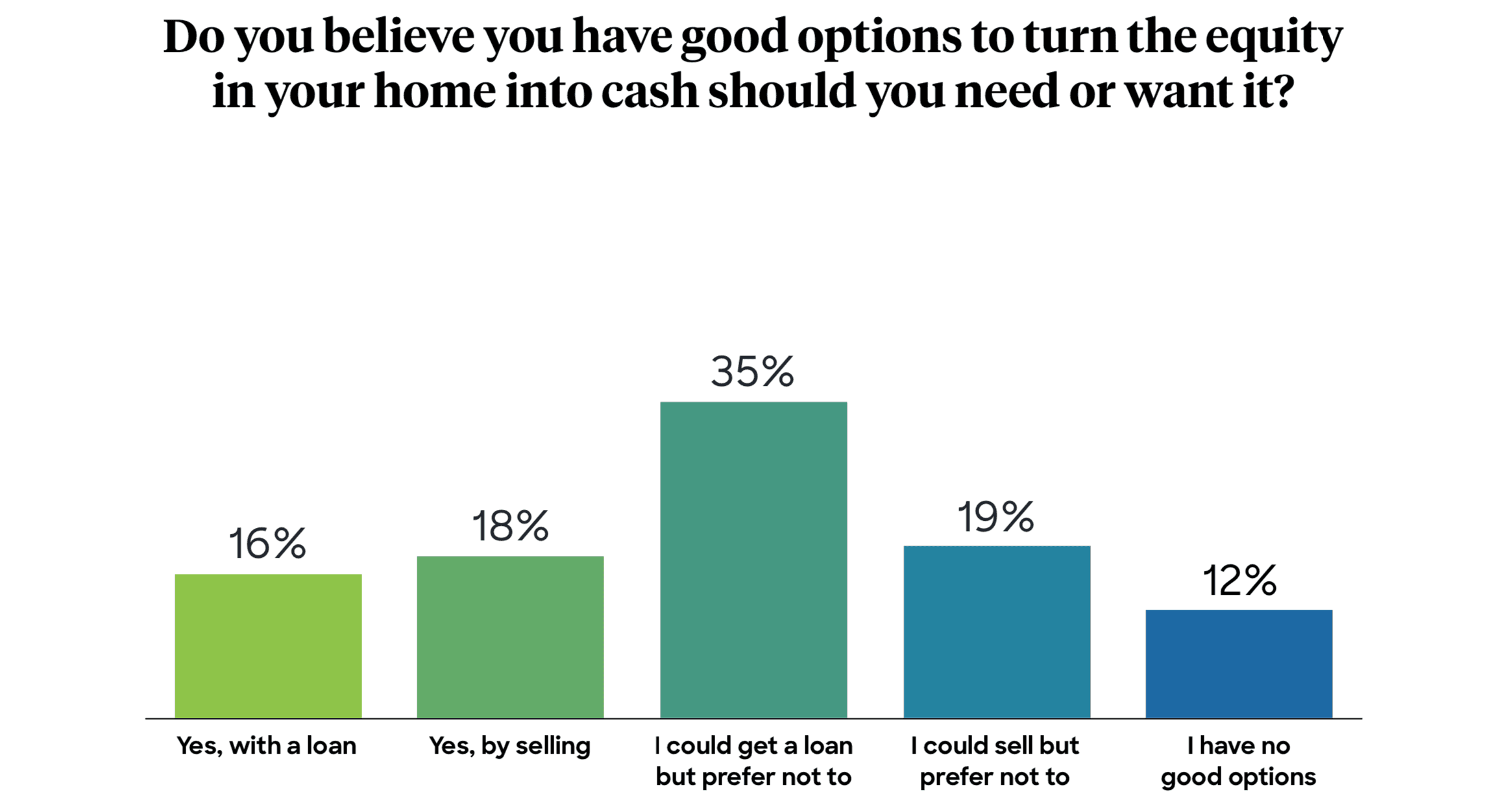 As a homeowner, you do have options. You can access home equity via a home equity loan, home equity line of credit (HELOC), cash-out refinance, or home equity investment—and not all of these options involve taking on additional debt.
You should know
We do our best to make sure that the information in this post is as accurate as possible as of the date it is published, but things change quickly sometimes. Hometap does not endorse or monitor any linked websites. Individual situations differ, so consult your own finance, tax or legal professional to determine what makes sense for you.
Hometap is made up of a collaborative team of underwriters, investment managers, financial analysts, and—most importantly—homeowners—in the home financing field that understand the challenges that come with owning a home.