Home Financing 101
Comparing a Home Equity Loan vs. a Home Equity Investment
7 min read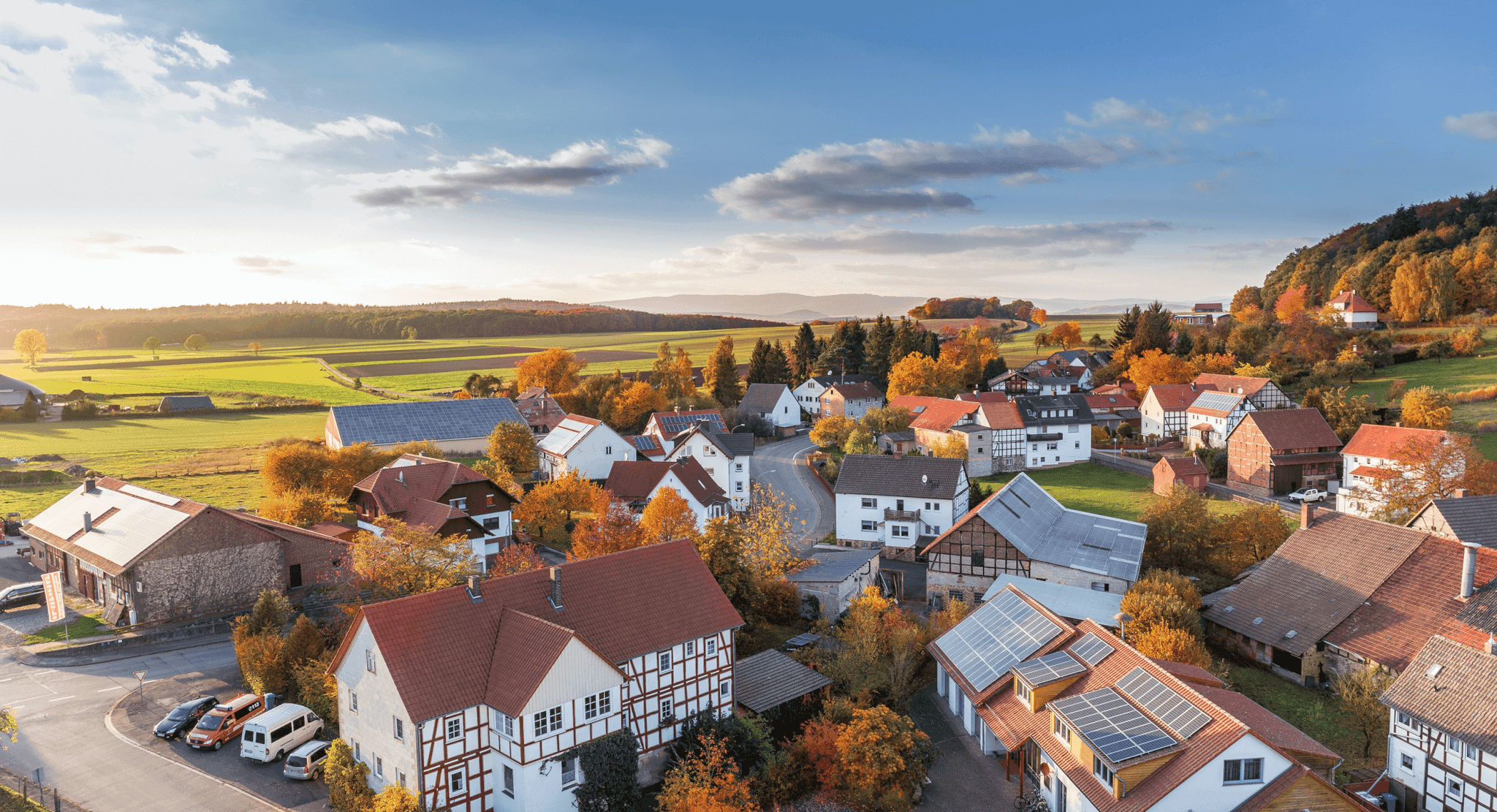 As a homeowner, so much of your worth is tied up in one illiquid asset — your home. Fortunately, you have the advantage of being able to tap into your home equity to fund other goals, such as paying off debt, starting a small business, funding an education, or renovating your home.
You have a number of ways to access your equity, too. To meet your short- and long-term financial goals, you'll want to understand all your options before moving forward.
Understanding Your Finance Options
What is a Home Loan?
A home loan or home equity loan allows you to borrow against the equity you've accrued, using your home as collateral to guarantee the loan, and is granted by a lender, like a mortgage company, credit card company or a bank or credit union.
What is a Home Equity Investment?
Home equity investments give you cash today for a portion of the equity you've accrued in your home in exchange for a share of the future value of your home. Since it's an investment, not a loan, there are no monthly payments and no interest. There is typically an effective period in which the homeowner is given to settle the investment, either through the sale of the home or by other means.
What is a HELOC?
A home equity line of credit or HELOC is like a credit card: you can borrow money using your home's equity as a source of funds. Typically, HELOCs have annual fees and require you to draw a minimum amount each year. You have a period where you can draw money—in some cases up to 10 years—and then a repayment period.
What is a Cash-Out Refinance?
A cash-out refinance replaces your existing mortgage with a new home loan for more than you currently owe on your house. That means you get a larger sum of money than what you owe. Most people use a cash-out refinance to pay down debt or increase their home's overall value through strategic home renovations.
Compare Your Options
Home Loan vs. Home Equity Investment
According to Hometap's 2019 Homeownership Survey, when asked how homeowners feel about their options for accessing their home equity, 37% of homeowners answered that while they could get a home equity loan, but prefer not to, while 12% said they have no good options at all for turning the equity in their homes into cash.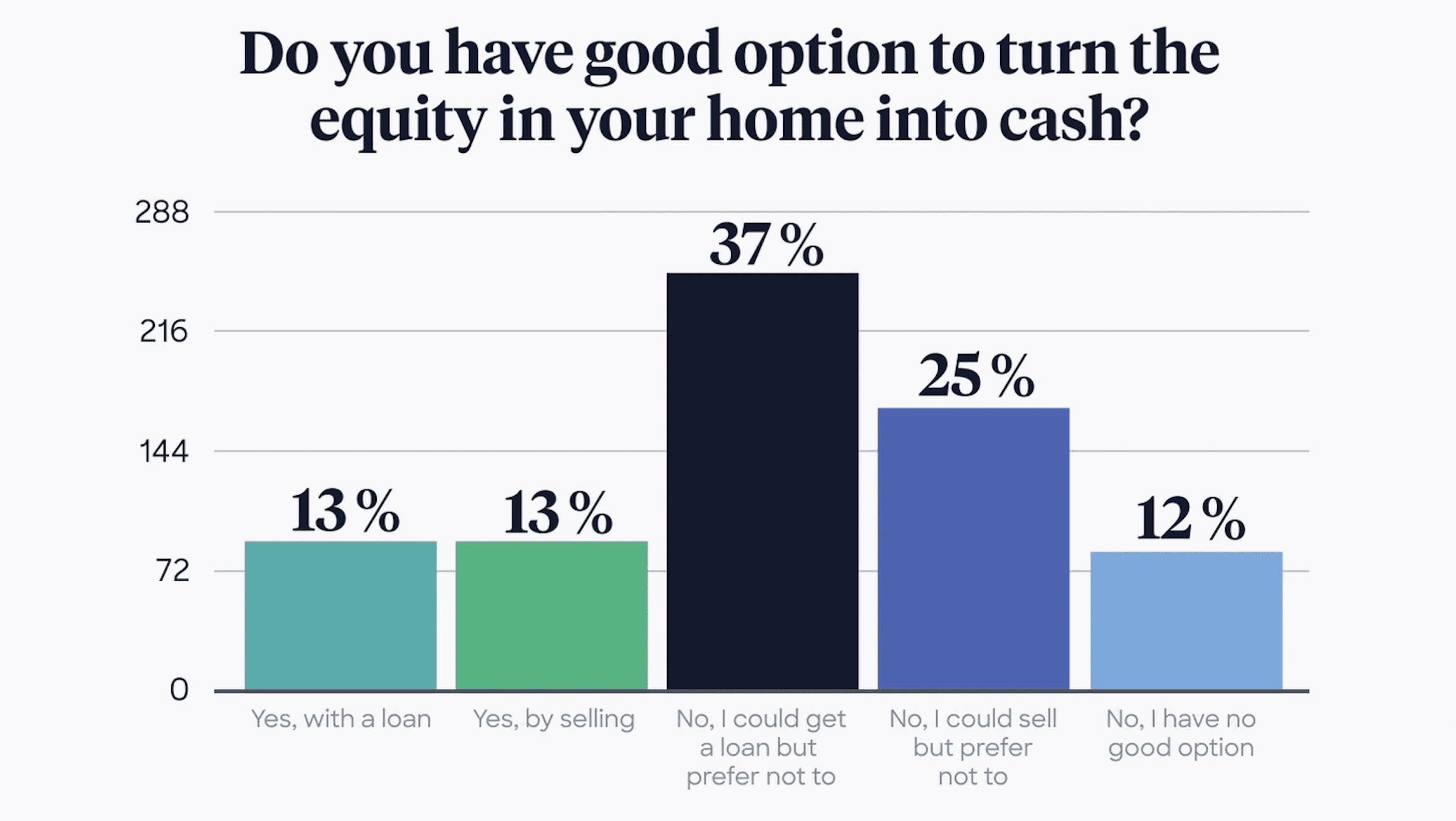 That's because many homeowners, particularly those looking to reduce debt with their home equity, don't like the idea of an additional monthly payment or unpredictable interest rates. With a home equity investment, you're not taking out a loan so there are no monthly payments and there's no interest. Instead, you'll settle your investment when you sell your home or if you decide to buy out your investment once the term is up. If you plan on selling your home within 10 years, you may find this is the smartest option for you.
If you plan on staying in your home for more than 10 years, you'll want to determine if you can settle your home equity investment when the time comes. Generally, homeowners settle their home equity investment by selling their home or buying out the investment with savings or refinancing. If you know you want to stay put, you may decide a home equity loan or other loan is the best fit for you.
Cash-Out Refinance vs. Home Equity Investment
With a cash-out refinance, you're taking out a larger mortgage, so may have bigger payments than you do now and more interest over the life—often 15 to 30 years—of the loan. But, if you can find a better interest rate than your current mortgage, it may prove to work for you in the long run, particularly if you're looking to fund something like higher education and can secure a lower interest rate than private education loans.
Read more: Cash-Out Refinance vs. Home Equity Loan: What's the Difference?
If a cash-out refinance won't lower your interest rate, then you'll want to look to your alternatives. Average interest rates for home equity loans are often higher, but the terms are shorter and your original mortgage—and its interest rate—won't change.
It's also a smarter choice if you don't need a large sum of money. For example, if your debts total $25,000, you may find a home equity loan can help you pay it down while a cash-out refinance gives you access to more money than you need—with expensive closing costs, longer terms, and more interest over the years.
With both a cash-out refinance or home loan, you can face foreclosure if you default on your loan.
Read more: Should You Refinance Your Home? 5 Key Areas to Evaluate »
HELOC vs. Home Equity Investment
While HELOCs often have lower interest rates than home equity loans, they're often variable, meaning you may start a low interest rate but then face high interest rates that make monthly payments more difficult. As with other loan options, you risk foreclosure if you default on your HELOC. HELOCs also have significant penalties for prepaying your loan. They often make sense when you aren't sure how much money you need or when you'll need it, since you have access to a revolving credit line for a set amount of time.
Home equity loans may be a smarter option than a HELOC when you know you have a large expense, like a home remodel or funding college tuition. They are also more useful for consolidating debt because you get a single payment, often with a lower interest rate than the interest rate on your debts.
Read more: HELOCs & Home Equity Loans: What's the Difference and Is Either Right for You? »
So, what's the best home financing option?
The option that's best for you depends on your goals and financial situation. Take the time to compare not only the terms of each type of loan or investment product, but the qualifications for each, too. The following comparison chart helps put some of these details into perspective: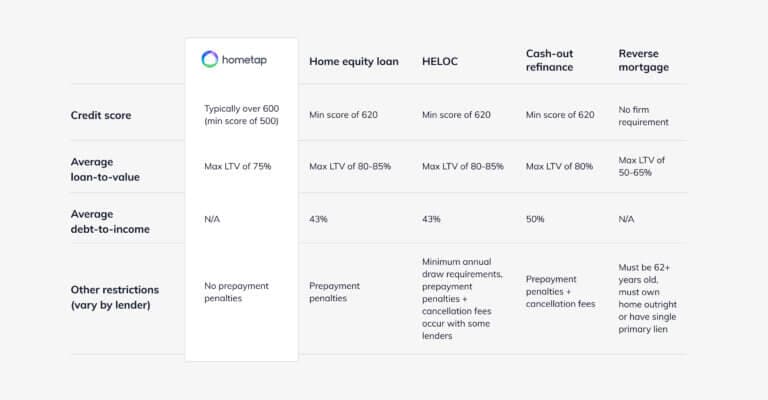 You may find that boosting your credit score is the first step to accessing your home equity the way you want. Or you may find that you need to build more equity in your home before you can use it to fund your other financial goals.
By doing your research, you'll be able to tap into your home equity with confidence, knowing you've made the best choice for your financial health.
See if you prequalify for a Hometap investment in less than 30 seconds.
You should know
We do our best to make sure that the information in this post is as accurate as possible as of the date it is published, but things change quickly sometimes. Hometap does not endorse or monitor any linked websites. Individual situations differ, so consult your own finance, tax or legal professional to determine what makes sense for you.
Hometap is made up of a collaborative team of underwriters, investment managers, financial analysts, and—most importantly—homeowners—in the home financing field that understand the challenges that come with owning a home.