Financial Goals
7 Brilliant Home Staging Tips from Staging Experts
7 min read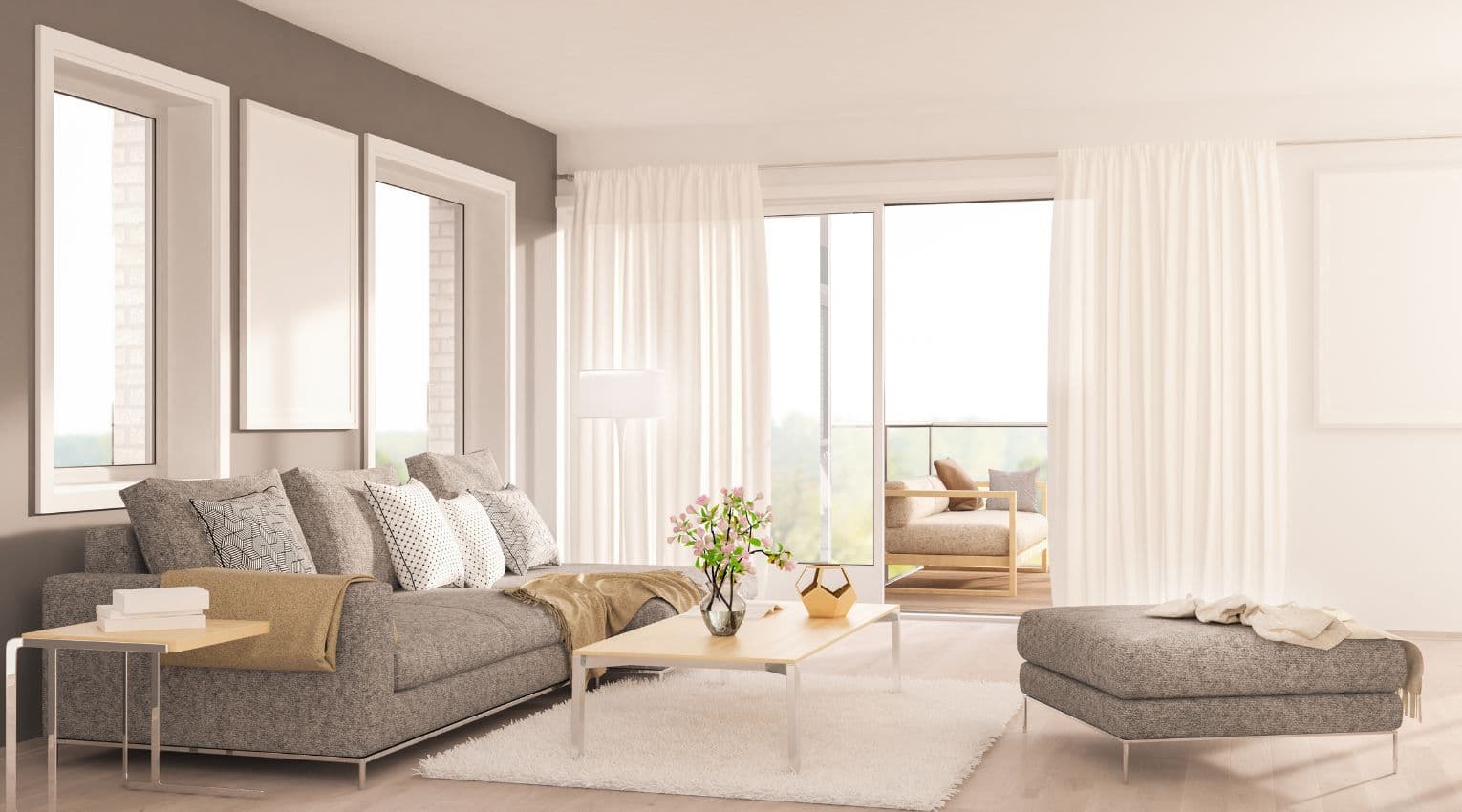 When you're preparing to sell your home, staging can go a long way to help it move off of the market, especially in today's competitive landscape.
If you're in search of some expert home staging advice, you're in the right place. Home staging involves temporarily adding (and likely removing) furniture and decor to make a home more attractive to potential buyers. When prospects are touring properties, a house that feels like home and allows them to easily see themselves living in it makes a lasting positive impression and gets them that much closer to putting in an offer.
According to the 2021 Profile of Home Staging by the National Association of REALTORS (NAR), 82 percent of buyers' agents said staging a home made it easier for a buyer to visualize the property as a future home. And not only that, staging has been shown to increase the dollar amount offered by buyers by between one and five percent in some cases.
Occasionally, but not always, staging can involve actual renovations if the home needs significant updates. We've talked to home stagers across the country to find out everything you need to know about setting up your home to sell. Leverage these seven home staging tips to make your home stand out before your next open house.
1. Less is More When It Comes to Furniture
Consider arrangements of furniture that make your spaces feel larger and more open. One room to focus on first, naturally, is the family or living room.
"If you're looking to maximize the space in a small family room, floating furniture away from the walls and scaled furniture are two great ideas to consider," suggests Margaret Gehr, Founding owner and President of Chicagoland Home Staging, Inc. "Floating some furniture helps create visual breathing space around it, while scaling down the size of furniture will provide balance."
2. Remove Personal Photos, Decor, and Clutter
A good staging effort should allow potential buyers to feel like they could see themselves living in their future home — not like they're actually living in your current home. As much as you love your quirky memorabilia collection or family portraits, stow them away while you're showing the home to make it easier for buyers to imagine the possibilities for themselves.
3. Prioritize Curb Appeal
Home staging tips extend beyond the interior walls of the home. The exterior is the first impression potential buyers will get of your home — and a poor impression of the outside of your home could cause them to skip the showing entirely.
"Mow your lawn and trim hedges to ensure there is a clear path to the front door and no obstruction to windows, this will refresh and accentuate the features of your home and let in natural light to brighten the interior," says Joké Durojaiye, the Creative Director of Genesis Home Staging in Redmond, Washington. "Dead plants are a sign of neglect; remove dead plants even if you're not planting fresh ones, and you score cookie points for fresh plants. Paint your front door semi-gloss black or wash your front door with a nonabrasive cleaner to remove buildup from dust and the elements of months or even years past. Clean your gutters, roof, driveway, and porch. Finally, change your doormat if it's worn, nothing says welcome home like a new doormat."
4. Add Attractive, Lived-in Touches
This might seem counterintuitive, but while you don't want a ton of your own personal decor, you still want the space to feel warm and inviting. Candles, pillows, and flowers can do the trick without breaking the bank.
"Never leave your home empty," says Shawn Varwig, Owner & CEO, Judson Roy Home Staging in Portland, Oregon. "You have seven seconds to make a first impression and you'll never get a second chance to do so. Always stage your home so the first impression a buyer has is positive and memorable." Thoughtful extras can go a long way to help your home stand out — in a good way — to buyers.
5. Lighten Things Up
One of the easiest staging steps you can take is to replace any dark curtains — and even furniture pieces, if feasible — with lighter ones in order to make your home seem roomier.
And then there's the other trick for lightening up a room...
"Don't forget the impact of lighting to accentuate the home's features. You can take advantage of natural lighting by opening up window coverings and even removing old draperies," says Dawn Russell of Shine Design and Staging. "Add layers of lighting with lamps and ensure all overhead lighting is turned on and functioning properly; updating fixtures is an easy and inexpensive way to modernize a space."
6. Don't Sleep on Bedrooms
In addition to the living room, bedrooms are a big selling point — especially for families with children — so you'll want to make sure you're showing them in the best light possible.
"When presenting your home for the highest price, the number of bedrooms factors strongly into your property value. Make sure you are showing bedrooms with beds!" emphasize Allison Tilly Carswell and Andrea Canty of Red Door Design + Staging. "If you have multiple bedrooms but no dedicated office space, consider adding a desk into a guest bedroom. This preserves your bedroom, and also helps buyers understand they can work from home, which has become a very important element in today's listings."
7. Bring in the Professionals
Can you stage your home yourself? Absolutely; there are certain elements of staging that are easy to DIY, but our final home staging tip is a reminder that fresh, unbiased eyes will catch things you may miss. To give your home the best chances of selling more quickly, you may want to consider hiring a professional home stager.
The average price for home staging is $1,426 and it can range from $600 to $2,000 or more. However, given that a successful home staging can boost offer amounts from buyers by up to five percent, it's easy to do the math to see how likely you are to make your investment back.
If you're interested in having your home staged professionally, you'll want to start with a consultation. During this initial appointment, the stager will take photos of your home and might create a floor plan before scheduling a day and time to complete the staging. The process usually takes a day, but this timeline can be extended for larger homes.
Considering putting your home on the market? Sign up for the Home Equity Dashboard below for insights on your home value, the cost of renovations, and much more.
You should know
We do our best to make sure that the information in this post is as accurate as possible as of the date it is published, but things change quickly sometimes. Hometap does not endorse or monitor any linked websites. Individual situations differ, so consult your own finance, tax or legal professional to determine what makes sense for you.
Hometap is made up of a collaborative team of underwriters, investment managers, financial analysts, and—most importantly—homeowners—in the home financing field that understand the challenges that come with owning a home.