Homeowner Tips
8 Tips for Preparing Your Home for Winter
6 min read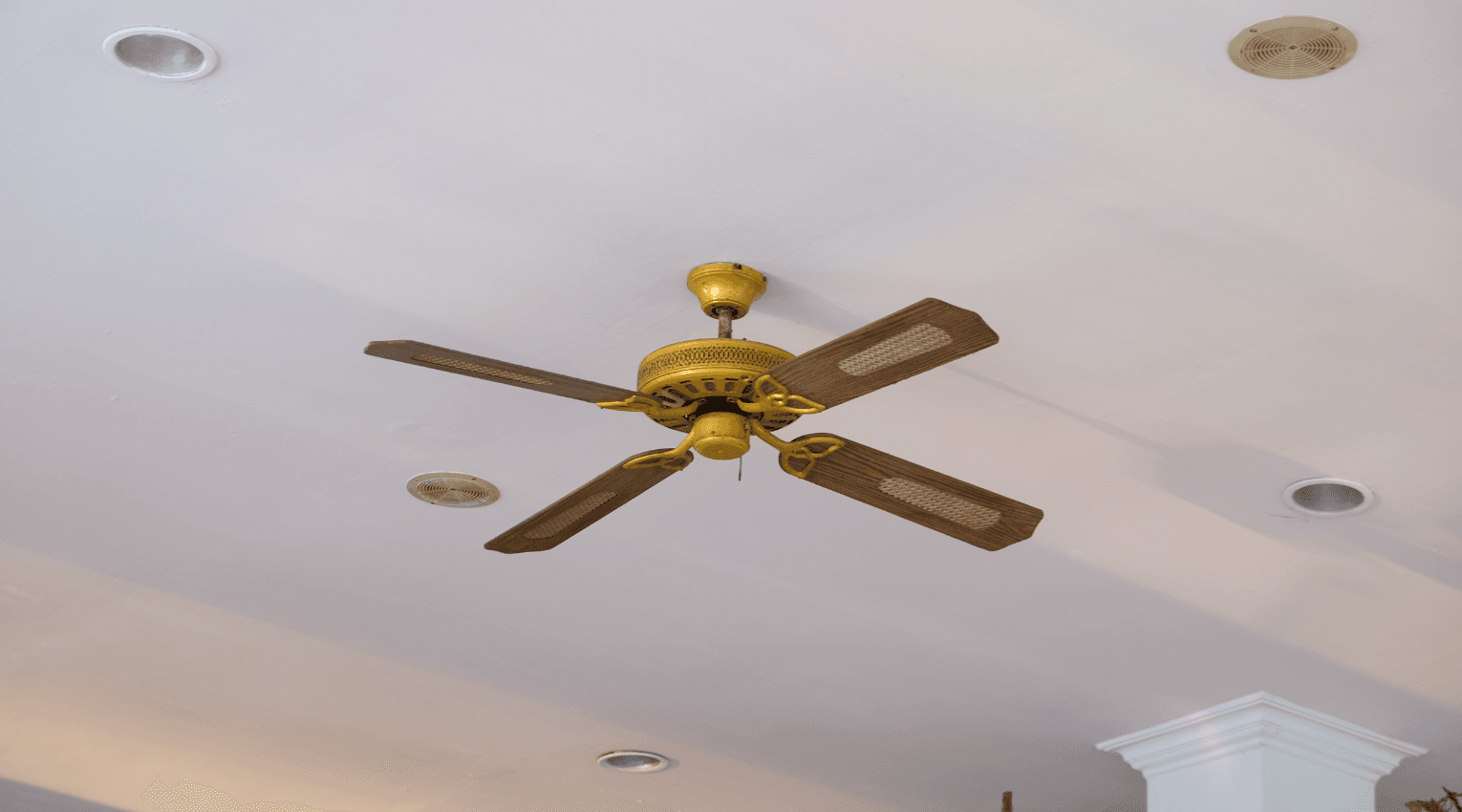 With temperatures beginning to drop across the country and winter just around the corner, it's a great time to think about taking care of the tasks that will help not only to keep your home as safe and comfortable as possible during the colder season, but also prevent costly and inconvenient issues that can occur as a result. If you live in an area that's prone to chilly weather — or even a warm climate that gets the occasional freeze — check out some of these helpful tips.
1. Reverse your ceiling fans
Since hot air rises, simply switching the direction of your ceiling fans will better circulate the warm air from the ceiling and into the rooms of your home. Making sure the fan is off first, there should be a switch above the blades you can click, or — if your fan is remote-powered, you'll likely see an option to change it there.

2. Service your furnace/chimney
Make sure that your furnace is getting regular professional tune-ups — preferably in the fall — so you can get it into tip-top shape for the cold temperatures. During an annual visit, a technician will check your furnace or boiler to make sure it's clean, operating properly, and not leaking any carbon monoxide.
And while fireplaces add warmth, coziness, and ambiance to your home, they're also the cause of 22% of home fires annually. Chimneys can also pose a lot of costly and harmful issues if not maintained properly and regularly, including cracked bricks, damaged mortar, and obstructions. Experts recommend that homeowners have a professional chimney inspection and cleaning at least once a year.
3. Trim your tree branches back
Not only can winds and heavy snow cause branches to pose a huge threat to your home. Branches weighed down by too much foliage or those that are growing too close to your home can cause major issues, including roof leaks or electrical cable damage. While you can likely trim smaller trees by yourself, it's best to address issues with larger ones with the help of professionals. A tree care service can help you arrange a pruning schedule to keep them from becoming too topheavy, as well as a safe distance from your home.
4. Inspect your roof for any at-risk areas
The last thing you want to deal with in the winter, on top of frigid temperatures, is a leak or draft.
If it's safe for you to do so via ladder, take a look at your roof to make sure there aren't any areas of deterioration or damage. You can also get a pretty comprehensive look with a pair of binoculars from the ground if you're not comfortable climbing up to inspect.
5. Insulate your pipes
If you live in a region where your pipes have the potential to freeze, you'll want to insulate them to prevent costly bursts. The process is fairly simple and doesn't take long — usually around three hours — and you can do it yourself or hire a professional, especially if you have pipes in tricky or hard-to-access locations.
6. Winterize your air conditioning units
Preparing your air conditioning unit to "hibernate" for the winter is a good idea for a couple of different reasons. Not only does it help to reduce the effects of the outdoor elements, but it will likely help you get it started again once the warmer weather rolls around the following year.
The exact steps will vary by your specific unit, but here are some general steps to take to prep your air conditioning unit for winter:
Rinse the outdoor unit with a hose to clean off debris.
Turn off the power supply by finding the electrical circuit and flipping the switch — you can usually find this under a lid on the unit.
Insulate the unit's pipes with rubber or foam.
Protect the unit with a waterproof cover.
7. Swap in storm windows for screens if necessary
Storm windows are mounted on the outside of existing window panes in order to provide extra protection from wind and cold weather. Depending on the area you live in and the age of your windows, you may not need this added layer of insulation, but it can go a long way to reduce your heating costs in the winter — and save you the cost and hassle of completely replacing all of your windows.
While you're at it, make sure to check the insulation on your windows and doors before temperatures dip to see if they could use a touch-up.
8. Drain your sprinklers and outdoor faucets
In addition to insulating your interior pipes, taking this step also helps prevent your pipes from freezing. This process is fairly simple: you'll want to turn off your interior shut-off valve that connects to your outdoor faucets/spigots and allow the water to drain out of them for at least a few hours.
To add an extra layer of protection to your outdoor faucets, you can purchase insulating covers, available at most home improvement stores.

You can better get your home ready for winter by tackling a handful of fairly simple tasks. Sign up for a Home Equity Dashboard account or log in to get more regular maintenance reminders, broken out by season!
You should know
We do our best to make sure that the information in this post is as accurate as possible as of the date it is published, but things change quickly sometimes. Hometap does not endorse or monitor any linked websites. Individual situations differ, so consult your own finance, tax or legal professional to determine what makes sense for you.
Hometap is made up of a collaborative team of underwriters, investment managers, financial analysts, and—most importantly—homeowners—in the home financing field that understand the challenges that come with owning a home.