Financial Goals
4 Ways to Finance Your Home Addition or In-Law Suite
6 min read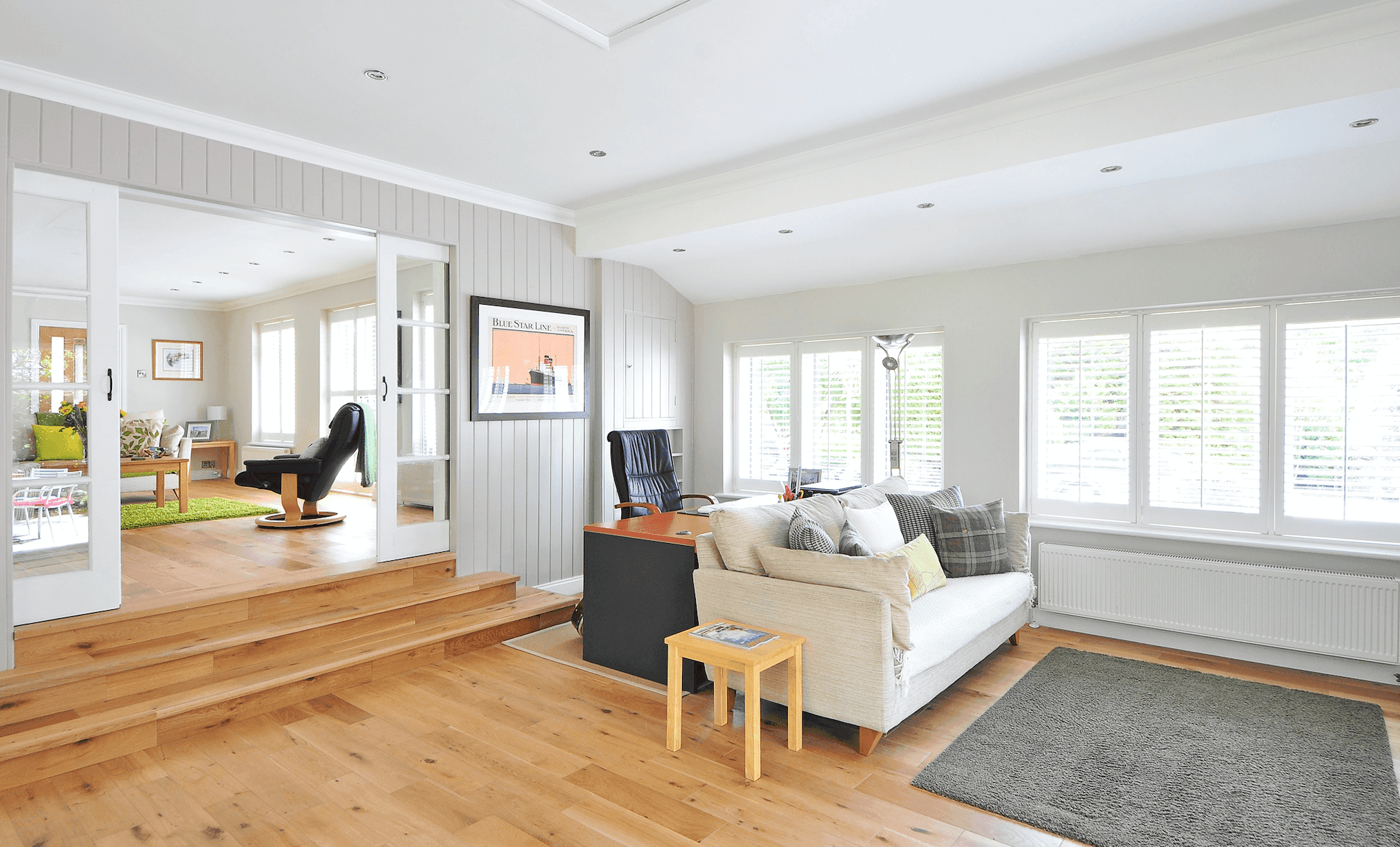 Are you looking for ways to finance a home addition? Across the country, the number of people living in multigenerational households is on the rise. According to the Pew Research Center, more than 20% of the population shares their homes with at least one other adult generation. That's up from 12% in 1980.
Enter the in-law suite: They empower multiple adults to live under the same roof while still maintaining separate living spaces. Below, we'll cover the different cost aspects to consider, the different types of additions, and how to finance a home addition.
Comparing the Costs of In-Law Suites, Nursing Homes and Assisted Living Communities
For some families, having a parent or grandparent move in makes smart financial sense. Especially if said parent or grandparent needs extra help with their day-to-day activities, has mobility issues, or health issues that need close looking after.
If you compare the cost of paying rent at a nursing home or assisted living community versus building an in-law suite, it may make more financial sense for your situation, even if you factor in the cost of a companion or visiting nurse to help with chores and caregiving.
Read 3 Ways Home Equity Can Fund Your Retirement
Added bonus: The in-law suite could be used for other purposes—an Airbnb rental, guest house, or office—when it's not needed by a family member.

Is an In-Law Suite Right for Your Family?
The first question to ask yourself before starting your in-law suite journey might not be what you'd think: Is it legal?
Many neighborhoods, cities, and counties have rules regarding the size and types of additions you can build on your home or how you can remodel a space like a garage or basement. When it comes to building a separate structure, often referred to as an accessory dwelling unit, or ADU, the rules may be even tighter.
Start by calling your city's zoning office to find your area's rules and regulations. Then contact a builder or architect for a vision of what's possible within those limitations. If substantial renovations are needed, you can consider expanding your liability coverage as it could help cover legal fees if someone injures themself on your property. As more people will be going in and out of your house, it could be helpful to look into how multigenerational housing will impact your home insurance policy moving forward.
Before you break ground, it's also important to consider the emotional impact of having family members move into what was previously your personal space. Your parents or grandparents may also have concerns about moving in together. Establishing open lines of communication early in the process will help ensure the arrangement is a success.
Using Home Equity to Finance a Home Addition
Once you've done your research and talked with your family, then it's time to consider your funding options. Here are some of the best ways to finance a home addition like an in-law suite.
1. Home Equity Loans
A home equity loan will give you a large chunk of cash you can use to finance the construction of your in-law suite. Your loan may have a fixed or variable interest rate. In general, home equity loans offer shorter maturities than the original mortgage you took out on your home (meaning you'll have to pay them back faster).
2. Home Equity Lines of Credit
A home equity line of credit (HELOC), is a revolving loan. It works in a similar fashion to your credit card. Your lender will set aside a predetermined amount of money that you can borrow from at any time. During the "draw period," typically five to 10 years, you can borrow as much or as little as you need to fund your in-law suite construction. Some HELOCs require you to pay back everything you borrowed as soon as the draw period ends. But most offer a payback period of up to 20 years, during which you pay back the interest and principal in regular installments.
3. Reverse Mortgages
Homeowners who are 62 and older have an additional option for financing the construction of their in-law suites: a reverse mortgage. This program allows them to borrow against their home equity without having to pay an additional monthly fee. But there is a catch: The loan has to be repaid as soon as the borrower passes away or moves out of the home. This is usually accomplished by selling the house. If you want to leave your home to children or other family members, this may not be the best option.
4. Home Equity Investments
Unlike traditional home equity loans or lines of credit, there are no monthly payments or interest when you use a home equity investment product like Hometap. Instead, you offer the equity investment provider a share in the future value of your home in exchange for a lump sum of cash. You get the money you need now to finance your in-law suite, without having to deal with a new loan or credit program.
If you're looking for the best way to finance a home addition, the answer isn't one-size-fits-all. It will depend on your financial goals, you, and your property.
If building a home addition makes sense financially and emotionally for your family, compare your funding options to determine which solution is best for you.
Take our 5-minute quiz to see if a home equity investment could be the solution for you to finance your home addition.
You should know
We do our best to make sure that the information in this post is as accurate as possible as of the date it is published, but things change quickly sometimes. Hometap does not endorse or monitor any linked websites. Individual situations differ, so consult your own finance, tax or legal professional to determine what makes sense for you.
Hometap is made up of a collaborative team of underwriters, investment managers, financial analysts, and—most importantly—homeowners—in the home financing field that understand the challenges that come with owning a home.