It's an incredible option. What I found was that it was very transparent. There were absolutely no surprises.
How Marian Put an End to Mounting Medical Debt with Her Home Equity
When Marian's fiance Jerry underwent extensive back surgery, both of their lives came to a halt. She suddenly found herself in the role of caretaker for months, which created mounting living expenses on top of medical bills from the procedure. And with Jerry out of work for the foreseeable future, their combined income had taken a hit.
Marian knew she needed to find a quick solution to the mounting debt, but loans and home equity lines of credit would only add to that debt. The last thing she wanted was another payment. So she began searching for alternative financing solutions.
Despite having nearly 50 percent equity in her home — a beautiful three-story townhouse she and Jerry built in Huntersville, North Carolina — she was turned away from the first few home equity companies she approached. Then she found Hometap.
"I found an ad on Facebook for Hometap and I thought it sounded pretty good, so I filled out an inquiry," said Marian.
Shortly after, an Investment Manager from Hometap reached out to schedule a call with her and a skeptical Jerry. He walked them through the process of applying, having the home appraised, and signing. By the time they got off the call, Jerry and Marian were convinced: Hometap was the right way to go.
"[The Investment Manager] Max was incredible," said Marian. "Every step of the way, he kept us in the loop. He told me we would move forward with an appraisal. It was an absolutely seamless process; no stress, no hassle, no nothing."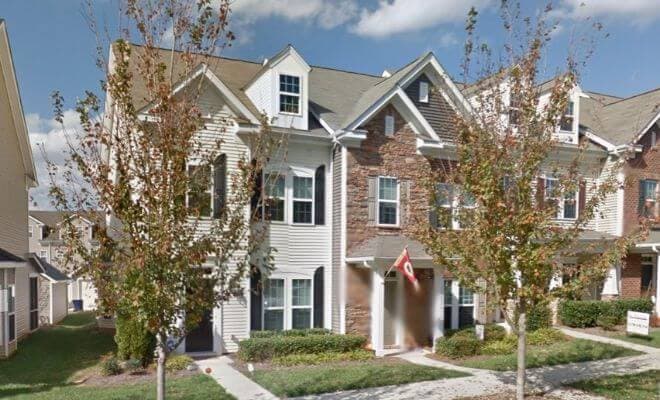 To their surprise, the appraisal of the home, built in 2008, came back higher than they'd anticipated. All that was left was to receive an official investment offer and schedule their signing.
"The closing was simple," said Marian. "I loved the fact that the attorney came to the house, and the money was in my account when they said it would be."
In a matter of weeks, Marian and Jerry went from feeling helpless as the bills stacked up, to having an instant solution that would allow them to pay down the medical bills and related debts.
"It's an incredible option. What I found was that it was very transparent. There were absolutely no surprises."
Miracles in Threes
Prior to the surgery, Jerry had been told for years that his medical condition was 'too far gone' and that he'd be confined to a wheelchair. A fateful second opinion changed everything and the surgery they thought was impossible was suddenly scheduled.
When Jerry awoke from a seven hour surgery, the leg and foot that had been partially paralyzed for years was suddenly functioning. The operation had done its job, and then some.
Hometap, Marian says, was the third miracle they witnessed in just a short span of time. The procedure that would give Jerry his life back wouldn't force them to suffer financially in turn.
"It was an incredible relief to know I didn't have to worry about it anymore," said Marian.
Now in recovery, Jerry and Marian can set their sites on more important things, like their home, and planning their wedding.