Financial Goals
Small Business Loan vs. Home Equity Loan: What's Best for Your Business?
6 min read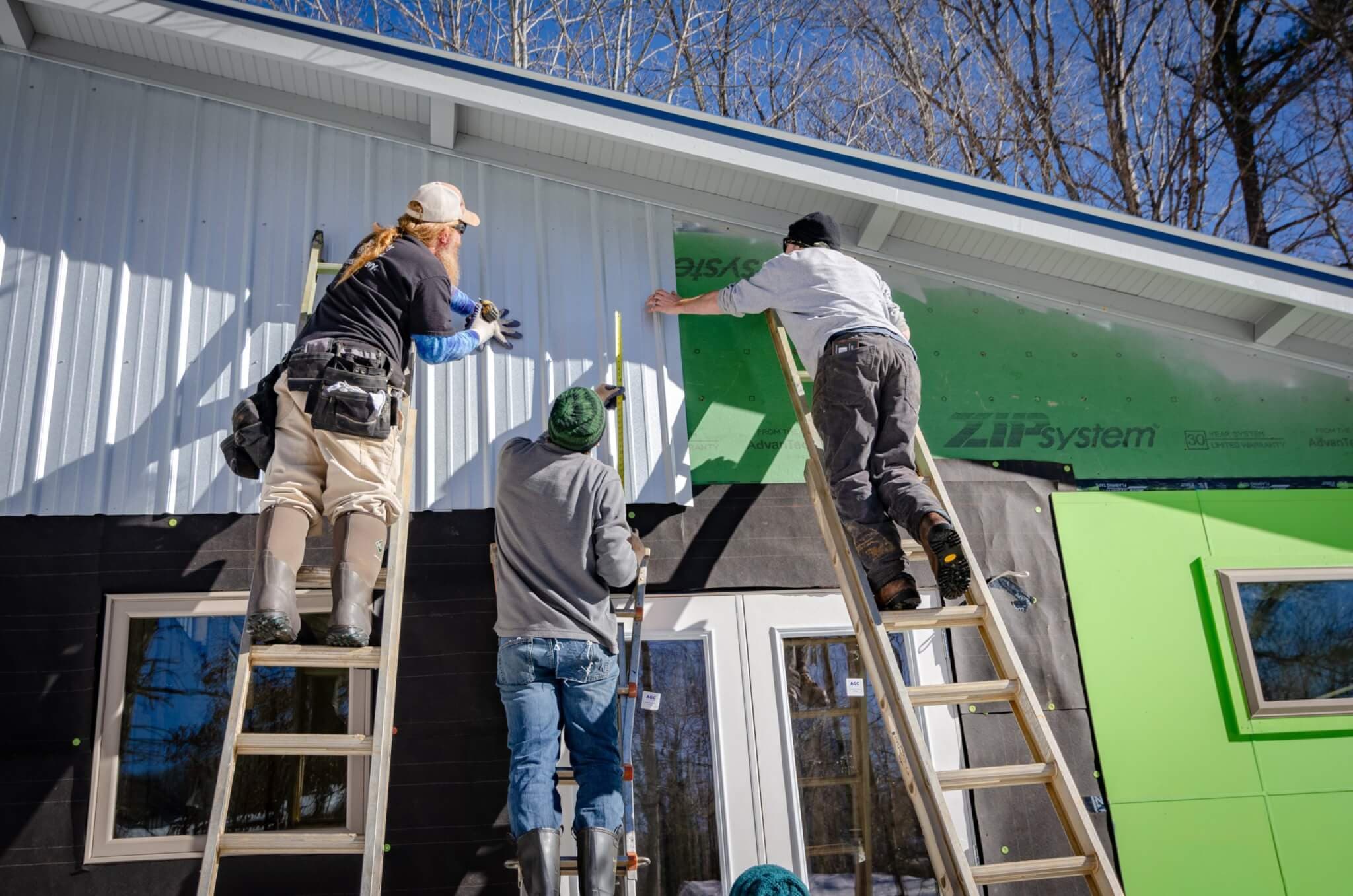 If you're looking at financing options for your small business, whether you're in the launching stage or you're established and growing, you have many options. There are home equity loans, small business loans, and business equity loans, among others. We'll dive into the differences between each so that you can decide which financing option is best for you and your business.
Option 1: Home Equity Loans for Small Business Owners
Unlike small business loans, home equity loans put fewer restrictions on what you can do with the money from the loan. Instead, you can use the funds how you wish. Home equity loans also often come with lower interest rates and lower monthly payments than a small business loan.
The application process for a home equity loan is faster and simpler than a small business loan, too. Assuming you meet your lender's application requirements, you should expect the entire process to take about 30 to 45 days.
In fact, the most tedious part of applying for a home equity loan is gathering the necessary paperwork. At a minimum, you'll need the following information and completed documents handy:
Internal Revenue Service (IRS) Form 4506T
Copy of driver's license or other government-issued photo ID
Estimated home value and mortgage balance
Two most recent federal tax returns, including all schedules
Proof of homeowners insurance
Proof of income, such as W-2 forms, investment statements, Social Security Award letter, etc. (requirements vary depending on your employment status)
Option 2: Small Business Administration Loan
Patience is the key to SBA loans: the process taking anywhere from 60 to 90 days, and potentially longer depending on the amount of the loan. Putting together your application, as Fundera explains, is often the most time consuming.
In addition to filling out an application for a SBA loan, you'll need to write a full business plan, produce financial statements showing adequate estimated cash flow, undergo a credit check, and gather documents, such as business licenses and a personal background statement, among other paperwork.
Read 4 Reasons Your Business's SBA Loan Application Was Denied to learn the dos and don'ts of completing your SBA application >>
Unlike home equity loans which focus on numbers, small business loans take into account more subjective factors like your character and management abilities.
Option 3: Business Equity Loans
Think of a business equity loan like a home equity loan, except that the property you're using as collateral is the business property. This means that, like a home equity loan, rates can be lower because of the collateral, but it also means the property must be owned and not rented. While the details will vary by lender, most will let you borrow up to 80% of your equity in the property.
When it comes to what kinds of properties will qualify for a business equity loan, the short answer is: it depends. Most lenders will have specifications and will carry out an inspection not unlike a home inspection.
Option 4: Home Equity Investments
Home equity loans, business equity loans, and small business loans will all take into consideration your credit score. Additionally, home equity loans often take into account your debt to income ratio. All three types of loans may have varying interest rates, meaning you're subject to varying interest rate hikes throughout the life of your loan—and higher monthly payments.
If you have equity in your home, and don't like the idea of taking on additional debt or unpredictable interest rates, a home equity investment may be your best bet. Hometap offers near-immediate access to your funds in exchange for a share of the future value of your home—without any interest or monthly payments.
Before you opt for home equity sharing, a home equity loan, a business equity loan, or an SBA loan, consider your specific financial situation. Even if you need funds fast, you'll want to spend the extra time up front to make the right choice for you and your business. After all, when your home is involved, your decision affects not only your professional life, but your personal life, too.
Small business owners are no strangers to the financial insecurities that often accompany starting your own venture. When you're looking to accelerate your small business' growth, that usually means you're also looking for the cash to help you do so. Beyond soliciting friends, family, and others in your network for financial help, you have several options for generating funds.
Small Business Administration (SBA) loans are one way to access funds if you're having trouble securing a conventional business loan. However, the process can be lengthy and lenders often require you to provide an asset to serve as a guarantee. If you own a home, you have the option of taking out a home equity loan. This allows you to borrow against the equity you've accrued in your home, using your home as collateral.
Before you take out either a SBA or home equity loan, weigh the risks and rewards—and consider the alternatives.
Take our 5-minute quiz to see if a home equity investment is a good fit for you.
You should know
We do our best to make sure that the information in this post is as accurate as possible as of the date it is published, but things change quickly sometimes. Hometap does not endorse or monitor any linked websites. Individual situations differ, so consult your own finance, tax or legal professional to determine what makes sense for you.
Hometap is made up of a collaborative team of underwriters, investment managers, financial analysts, and—most importantly—homeowners—in the home financing field that understand the challenges that come with owning a home.