Financial Goals
Preparing for the Financial Impact of a Natural Disaster
5 min read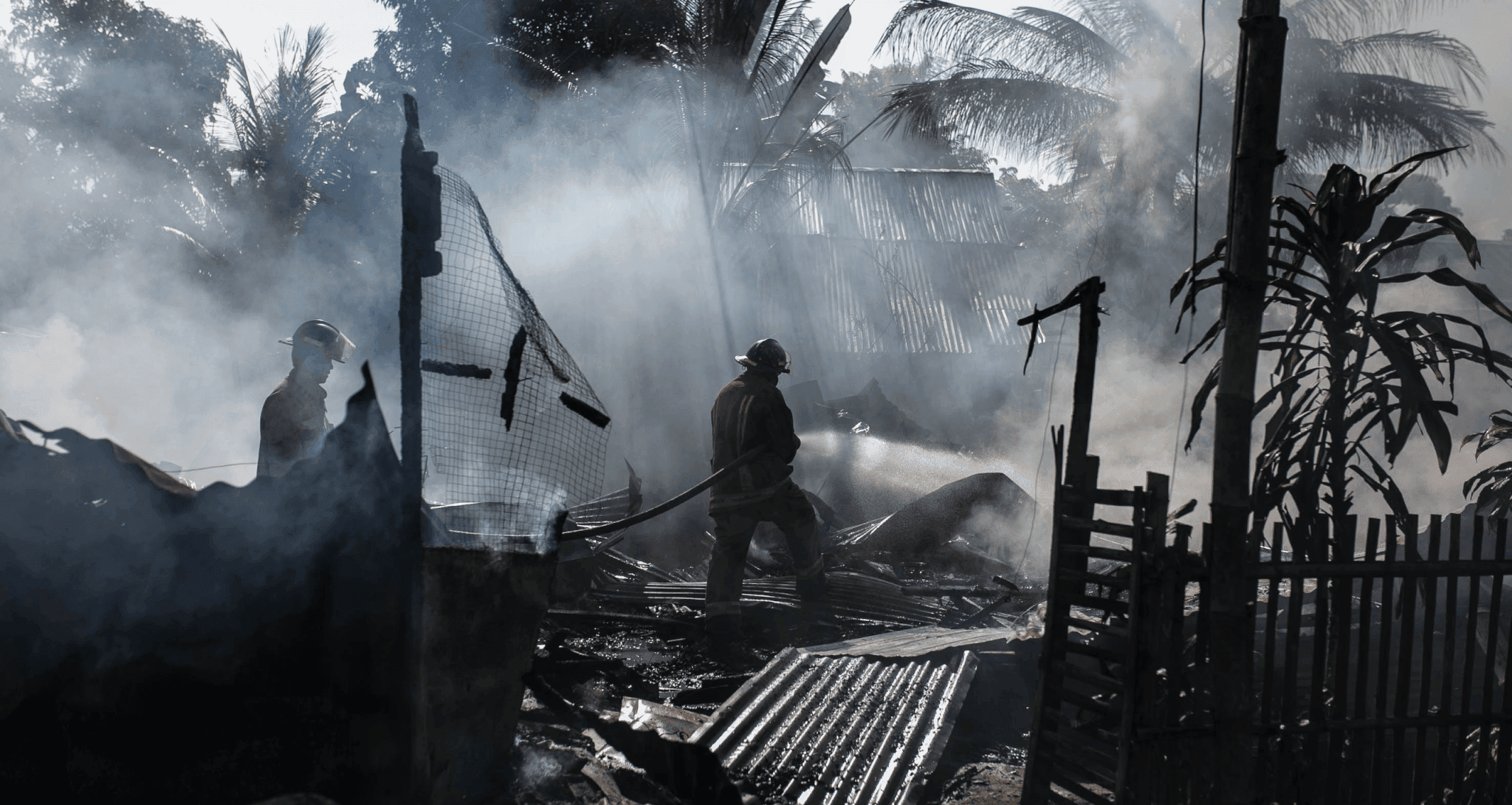 This summer, Hurricane Dorian skirted the Atlantic coast, putting multiple states on high alert. It was a wakeup call for the entire country.
As the trio of major storms in 2017 proves, if you live in an area prone to natural disasters, which can include earthquakes, fires, floods, tornadoes, etc., you need more than extra flashlights and bottled water. You need a plan for dealing with the financial aftermath of the storm.
Hurricane Harvey and Hurricane Irma resulted in more than 160,000 mortgage delinquencies, while past-due payments on home equity loans and HELOCs also spiked in areas impacted by the storms. In Puerto Rico, more than 140,000 homeowners fell behind on their mortgage payments after Hurricane Maria.
Keeping up with your mortgage, especially when your home is uninhabitable, may be the last thing on your mind. But missed payments can have a significant impact on your credit score and financial standing, at best. At worst, you could lose your property.
Here's how you can get your finances in order before the next natural disaster strikes so, if you're impacted, you can focus on picking up the pieces without worrying about rebuilding your financial standing, too.
Learn from the Past
After major storms hit, life doesn't go back to normal once the clouds clear. Nearly a month after Hurricane Harvey hit in 2017, 3,900 homes in Texas still did not have power and many of the more than 135,000 homes damaged were located outside of the city's predicted flood zone and weren't insured for water damage. Some people in Puerto Rico waited almost a year for the electricity to be turned back on after Hurricane Maria devastated the island.
It could take months before you're able to return to your home—or, in the most unfortunate of cases, begin building a new home. The California wildfires in 2018 left more than 22,000 buildings destroyed, and many are still waiting for federal funding to begin rebuilding.
You may also find yourself out of work—or unable to get to work safely as roads are being cleared. In addition to coughing up cash for costly storm-related home repairs, you may also need to pay for temporary lodging and unplanned expenses like car rentals, lawyers, and generators.
This requires you to have a significant amount of cash on hand, as you'll want to keep making mortgage payments until you've spoken with your lender.
Understand Financial Relief Programs
Fortunately, there are special programs for homeowners affected by hurricanes, tornados, fires, and floods that are designed to ease your financial burden immediately following a storm. These include:
Mortgage payment holds that allow you to pause or defer your monthly payments.
Special financing for repairs, whether through Small Business Administration loans, FEMA grants, or other aid.
Foreclosure freezes, which put a pause on any lender's effort to seize your home due to lack of payment.
However, these programs may not work for every situation. For example, if you're able to defer your mortgage payments, your lender may insist those deferred payments be paid back in full after just a few months.
And while special aid may be available to help restore your home, it could take months for those checks to arrive, forcing many homeowners to rely on high-interest credit cards to cover repairs and basic necessities.
Build an Emergency Fund
One of the best ways to stay ahead of the next storm is to have a large emergency fund. For many people, the rule of thumb is to have enough money put aside to cover three months worth of expenses. But if you live in a disaster-prone area, you may want to aim for six months worth of expenses, if not more.
There are many reasons to have an emergency fund.
Read more about why they're vital and how to get started.
Even two years after the 2017 hurricane season, homeowners affected by the storms are still reeling, with thousands of homeowners struggling to make their monthly mortgage payments.
Having a large emergency fund will not only help you pay for repairs and cover your living expenses if you're out of work, it will also help you avoid high-interest debt and stay ahead of potential scammers posing as bank and insurance representatives or government agents, a common occurrence after storms.
But coming up with three-to-six months or more worth of savings before the next storm season isn't an easy task for most.
That's why some homeowners partner with home equity investors like Hometap, that offer you a percentage of your home's equity in cash now in exchange for a share of the future value of your home. You could use this investment to stockpile a large emergency fund without taking on additional debt, selling your home, or committing to an additional monthly payment.
Take our 5-minute quiz to see if a home equity investment is a good fit for you.
You should know
We do our best to make sure that the information in this post is as accurate as possible as of the date it is published, but things change quickly sometimes. Hometap does not endorse or monitor any linked websites. Individual situations differ, so consult your own finance, tax or legal professional to determine what makes sense for you.
Hometap is made up of a collaborative team of underwriters, investment managers, financial analysts, and—most importantly—homeowners—in the home financing field that understand the challenges that come with owning a home.